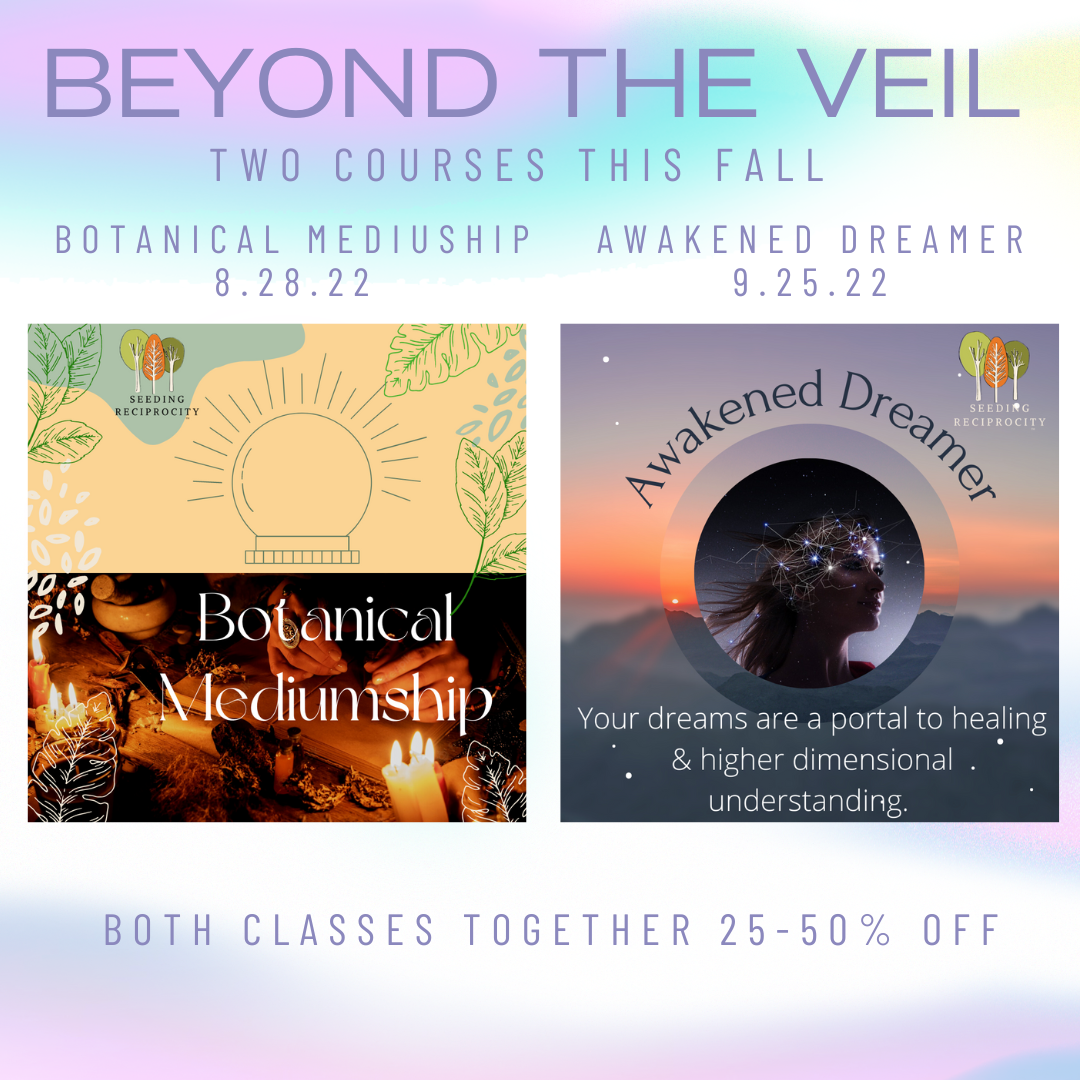 This bundle is for both the Botanical Mediumship and Awakened Dreamer courses.
Botanical Mediumship is designed to give you the foundations of mediumship with the support of the plant kingdom. Botanical Mediumship begins August 28th and meets 4 consecutive Sundays.
Awakened Dreamer is a journey in remembering dreams, healing in dreams, and lucid dreaming/rewriting dreams. Awakened dreamer course begins September 25th 2022 with a live gathering and meets every Sunday for the next 4 weeks.


Join me for both courses and automatically get 25% off!
Bundle Contents
This includes two 4 week courses:

Frequently Asked Questions
Can I get a refund if I'm unhappy with my purchase?
If you are unsatisfied with your bundle, reach out to us to see if your purchase is eligible for a refund.

How will I know about course announcements?
Lisa will email you personally from lisa (at) bodyandsoulapothecary.com.